At the 2011 ALLIES Mentoring Conference in Calgary, Alan Broadbent and Tim Brodhead, two of Canada's leading philanthropists, shared their insights on the benefits of scaling up programs to have greater impact, and pointed out the possible perils we should avoid in building successful collaborations.
Alan initially spoke about how Maytree came to be involved in initiatives focused on immigrant success. Maytree is interested in collapsing the "natural" time frames for settlement, especially in terms of access to the labour market. The Toronto Region Immigration Employment Council (TRIEC) was created in this vision.
Tim spoke about how the J.W. McConnell Family Foundation is focused on helping Canada become a more resilient society. A critical element in this work is ensuring that our society is inclusive. The foundation looks for promising initiatives that can be scaled up more broadly. Collaborating with Maytree to create ALLIES (Assisting Local Leaders with Immigrant Employment Strategies) was a natural fit, as it took the TRIEC idea national.
Working successfully with the private sector
Alan explained that for good ideas such as TRIEC and ALLIES to become successful, you need to be able to articulate them well, show their impact and possibilities for success, create a credible plan and have the right people to deliver them. It's easier to attract others to the table, especially from the private sector, if you have all of these elements clearly in place.
A multisectoral approach
Government is still an important player in initiatives of this sort and magnitude. But many other actors have a role to play. Government sets the policy and controls immigration inflow, employers hire, community groups support newcomers in their settlement. These are not issues that can be addressed by just one or a few groups, they're complex and require multi-sectoral approaches.
How best to build capacity in communities to do this work effectively
Taking ideas that work in one place/community and implementing them elsewhere requires adapting them to ensure that they can work locally. This takes time, effort and resources.
We need to allow for the time it takes to develop capacity to build community and effective collaboration. In good collaborations, it's important to have clarity of roles, so everyone knows what's expected of them. As well, once you've identified roles, you can find any capacity gaps, which can then be addressed.
At the end of their conversation, Alan and Tim provide some advice to ALLIES conference participants about how to take next steps in building collaborative approaches in their work. They emphasized that it's important for all present to realize that they are doing important work, and that it's essential to maintain a clarity of purpose and focus in that work.
View the conversation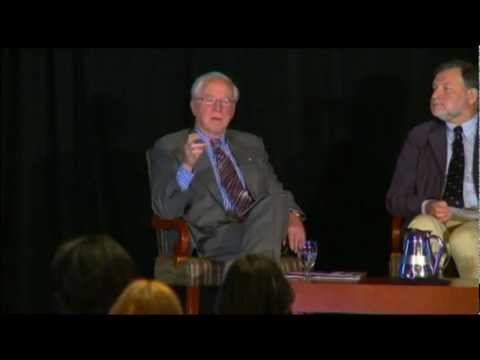 Alan Broadbent is the Chairman of Maytree. Tim Brodhead was the President and CEO of The J.W. McConnell Family Foundation. Their conversation was moderated by Stephen Huddart, current President and CEO of The J.W. McConnell Family Foundation.
Find out more about the conference on the ALLIES site.