If you're familiar with the DiverseCity Toronto Voices project, then you know we connect diverse new voices, who have a wide range of expertise, with mainstream media.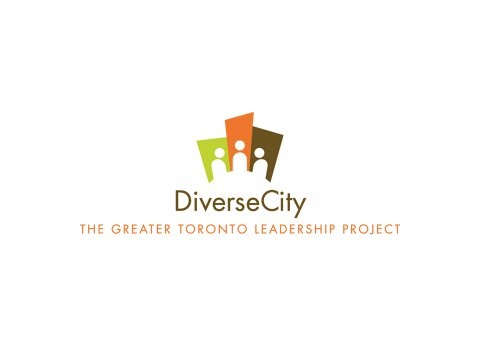 We track media mentions of our Voices candidates and thought it would be a great idea to highlight articles, interviews and more for our network. The articles below feature work by Voices candidates as well as recent articles and press releases related to the program:
YorkRegion.com: Number of people needing aid rises
Changing demographics, the need for culturally appropriate services and increased awareness about the Social Services Network attracted more than 1,200 clients to the Markham-based agency in 2011, executive director Dr. NAILA BUTT said. The network serves the widely diverse South Asian community that represents numerous cultures, languages and faith groups. Programs range from cultural preservation and settlement to seniors and youth.
CBC news: What are your New Year's resolutions?
The new year is typically a time of reflection, rejuvenation and renewal. It's also a good time to ask ourselves who we want to be and what we want to do in the next twelve months — and because 2012 is a leap year, we even get one extra day to accomplish our goals! On a recent episode of Toronto radio show Metro Morning, RITU BHASIN gave some tips on how to make realistic resolutions, and how best to keep them.
Montreal Serai: Ghazaling in English – A Canadian Poet's Literary Journey
Written by SHENIZ JANMOHAMED
The Globe and Mail: Who's reading what – Notables share their favourite 2011 books
DEWYANI SALTZMAN, the author of Shooting Water and curator of literary programming at Toronto's Luminato festival
SunTV : Omar Ha-Redeye with Alex Pierson
OMAR HA-REDEYEexplains the 3-part test on injunctions.
The Globe and Mail: For a civic activist, a city is about creating opportunities
MITZIE HUNTER is set to take the helm of CivicAction, the not-for-profit organization founded by the late David Pecaut to address challenges to the Toronto region's social and economic future.
Toronto SUN: Feeding those in need
"Good Shepherd relies heavily on volunteers and we have thousands of volunteers," added AKLILU WENDAFEREW, assistant executive director of the Good Shepherd Ministries.
Open Book: Toronto: Farzana Doctor Wins Rainbow Award
FARZANA DOCTOR recently won the 2011 Rainbow Award in the category of Best Lesbian Contemporary General Fiction for her novel Six Metres of Pavement.
Mediacaster Magazine: Canadian Ethnic Media Celebrate Journalistic Excellence across Multiple Media Platforms
The Canadian Ethnic Media Association (CEMA) annually recognizes and celebrates excellence in ethnic media. This year marked the 33rd Annual Awards Gala, and the first time it was held at Harbourfront's Enwave Theatre.
The Toronto Star: Minimum wage hike key to cutting poverty
"The government says the best route out of poverty is a job," says DEENA LADD, of the Workers' Action Centre, a non-profit, worker-based organization. "But people working full time earning minimum wage are still having trouble paying the bills."
The Toronto Star: TD commits $1 million to United Way financial literacy strategy
ROXANA ZULETA, executive director of the multiservice Jane/Finch Community and Family Centre said the economic downturn continues to affect the poor. "People are being pushed," she said, adding those who rely on payday loan companies, for example, "start the circle of debt that's hard to get out of."
Huffington Post: Why I Hate Santa
Written by REVA SETH
660News: Internet impacts charitable giving
The CEO of CandaHelps.org says while physical donations might be down, on-line charitable donations in Calgary this year are up almost 16 per cent over 2010. OWEN CHARTERS tells 660News much like online shopping, more and more Canadians are turning to the Internet to give back to the community. Charters says with a simple click of a button, people can select the charity of their choice, along with a dollar amount and get an automatic tax receipt.
Mississauga.com: Toy Tea aids children
Interim Place development coordinator FARHEEN KHAN-UMER said the gifts are important. They connect the recipients to community at a time when they're feeling alone and life seems bleak. "The ones who are forgotten are newborns and teenagers," said Khan-Umer. "Just because they're in a shelter doesn't mean teens don't want electronics and things their friends want. For them, gift cards are wonderful."
PROFIT: Ray Cao founded a niche beauty business after abandoning Plan A
When RAY CAO first went into business almost two years ago, he had big plans to shake up the world of apparel e-commerce. But plans change. Almost eight months after launching Loose Button, he realized he was on the wrong course. "The space was becoming incredibly saturated," he says. "So, we decided to make a pivot."
Related links: