When Brian Fernandes became Treasurer to Skills for Employment Life and Family (SELF), DiverseCity onBoard hit an important milestone – the 500th appointment. The program has connected over 500 leaders with opportunities to serve on agencies, boards and commissions across the Greater Toronto Area (GTA).
Why is this important?
It means that the voices of more than 500 diverse leaders in the GTA are being heard at the decision-making table.
Brian, Chief Internal Auditor at 407 ETR CONCESSION CO. Ltd., says that he looked at DiverseCity onBoard as a way to find an organization where he could use his education, skills and experience and help make a difference. "From the time that I registered with DiverseCity onBoard, I have been impressed with the quality of the people involved and their passion to make a difference."
As to his experience with SELF, he adds that "so far it has been quite exciting as I get to learn more about literacy matters in Ontario, funding challenges that not-for-profit organizations encounter, government and donor relationship management, etc. I am also fortunate to be associated with a group of talented individuals serving on the board of directors at SELF and continue to learn from their experience.
SELF – leadership from community

For more than two decades, SELF has been providing literacy and numeracy training to English-speaking learners in the region of Peel. Since its community and learners are diverse, Mark Rogers, Board Chair of SELF, argues that it is only right that the organization's leadership reflect that diversity.
"There are two fundamental things I look for when we're recruiting new members to the board," Mark says. "The first is to ensure that the talent of the whole board remains as broad as possible. When seeking to guide an organization, a great board wants to have a full range of perspectives, skills and experience that it can bring to bear on any decision. DiverseCity onBoard has been a great partner in this respect and we're proud to share in this important milestone.
"The second thing that I look out for is a depth of commitment. From the moment he joined our organization as Treasurer, Brian has been a refreshing and dynamic element of our team. Without this effort and drive from individuals, the goals and dreams of DiverseCity onBoard and SELF would remain only words or statements written on our websites and in our policy documents."
Related links: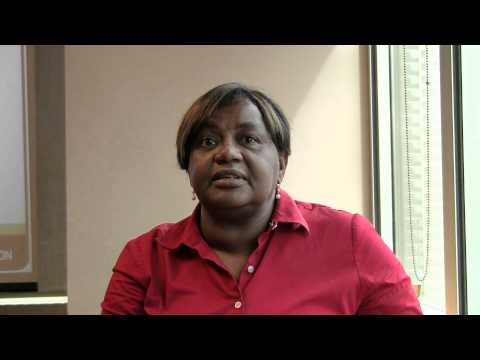 Video: Meet Cathy Winter, Manager of DiverseCity onBoard at Maytree, speaking about three candidates of the program