Tomorrow, February 9, Calgary Mayor Naheed Nenshi will be speaking in Toronto. Are you excited? We're excited.
Many of us won't be able to join Mayor Nenshi as he shares his remarks at the Canadian Club (don't worry, a video of his presentation will be out soon). We thought we'd put together some background information about Mayor Nenshi, so you can feel like you've had a chance to see him, in his own words.
On Saturday, the Globe and Mail wrote a story that's a great read for you to get an overview of Naheed Nenshi's challenge: Making Calgary a livable city. This section is key:
"Seldom has a Canadian mayor come to office with such a deep understanding of urban issues. Now, after years on the outside as a business professor, activist and newspaper columnist, he suddenly has a chance to put those ideas into action….
'When did Jane Jacobs write the Death and Life of Great American Cities? We're getting there, just 40 years later,' says Mr. Nenshi. When a project called Imagine Calgary asked residents what they wanted from their city in the future, it found most wanted to live in a place where they could walk to the store, walk their kids to school, get by with only one car and be surrounded by different kinds of people. 'If everyone wants that, why aren't we building that?' says the mayor. It's a good question, and not just for Calgary. Cities across Canada are trying to reinvent themselves on denser, more modern lines. If Naheed Nenshi has his way, Calgary will show them how. "
Tomorrow, perhaps Mayor Nenshi will share some of this vision with Toronto.
Mayor Nenshi, his words and insights
TEDxCalgary – Naheed Nenshi – Calgary 3.0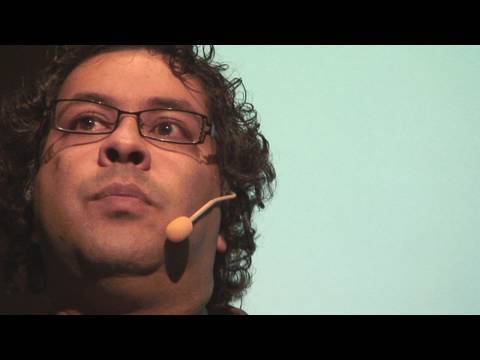 Using insights drawn from his work in business, entrepreneurship and social change, as well as modern GIS data, Naheed Nenshi explores the challenges of how a modern city like Calgary grows, and what some of the implications are for creating inclusive communities.
Key to current discussions in Toronto is this campaign video – Better Idea #9 – Traffic, Transportation, and Transit and related video about making transit affordable for newcomers.
Interesting information
Mayor Nenshi was the lead author of Building Up: Making Canada's Cities Magnets for Talent and Engines of Development. "Building Up" contributes to the national debate on cities by (1) encouraging dialogue; (2) suggesting policy directions to help Canadian cities become magnets for talent; and (3) identifying specific initiatives to translate talk into action.
Here are a couple of articles about what we can learn from his campaign:
Lessons from Naheed
"The real success of Nenshi's social media campaign was that it broke free of the political echo chamber. To have a tangible impact, you need to reach the non-political crowd…the kind of people who will actually change their mind based on a news story or video they see online. So the Nenshi campaign reached out to the non-political, spreading their message to places like hockey forums and online discussion boards."
Congratulations to Naheed & other fabulous people
"What really matters about Naheed is that he is smart, he is about ideas and he's progressive. That he's managed to capture the imagination of a place like Calgary speaks volumes both about how hard he campaigned and how cosmopolitan Canada's urban centres are becoming."
Background and bio
Bio – Naheed Nenshi is a passionate Calgarian, an accomplished business professional, and a community leader with a solid track record of getting things done.  He's run a large nonprofit, he's been a trusted advisor to corporate leaders in Canada and the US, and he literally wrote the book on Canadian cities.
As we know, Mayor Nenshi ran a great campaign, and a very web/social media savvy campaign. See for yourself:
Biography Overview
How do you say Naheed?