Interested in tools to enhance diversity in your organization? Need to pitch diversity to your management, board, or leadership? Let us help.
Your strategic starting point
Ask yourself:
How can you build diversity in leadership where you are?
Who is represented within the corridors of power?
Who is able to lead organizations, make decisions and shape the future?
Diversifying your leadership is not just the right thing to do, but it's also a tool to fuel the region's prosperity.
Ratna Omidvar – Why you need diverse leadership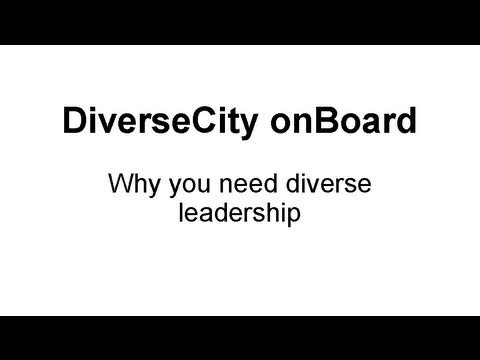 Leaders signal who belongs and who does not. They provide role models. They are a powerful symbol, for future generations, of what they can and cannot aspire to become.
Diversity in leadership won't happen by accident. We need to be deliberate and systematic. We need to develop and deploy strategies for making change. Networks matter. Who you know can even become what you know. Deliberately sharing networks expands opportunities in a key way.  Networks and training programs make core leadership skills accessible to the best and the brightest.  Those with access to power can transfer this to new, emerging leaders by becoming mentors.
Making the case for diversity in leadership
DiverseCity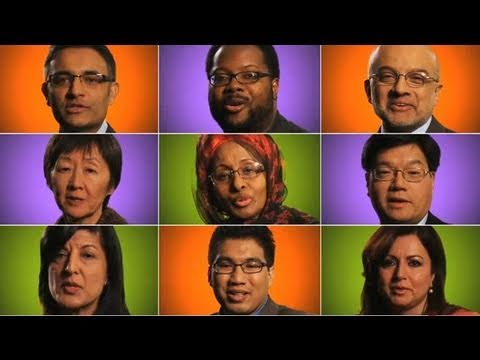 Through the DiverseCity Counts project we dig deeper into relevant data to better understand the extent to which some organizations have made diversity a priority. The research and results may be useful for you.  Download Year 1 and Year 2 full research reports, summaries and video links for DiverseCity Counts – The Importance of Diverse Leadership in the Greater Toronto Area.
The Conference Board of Canada report The Value of Diverse Leadership (PDF) measured the impact of more diverse leadership and found that the benefits include:
improved financial and organizational performance;
increased capacity to link with new global and domestic markets;
expanded access to global and domestic talent pools;
enhanced innovation and creativity; and
strengthened social cohesion and social capital.
Learn more about making the business case for diversity.
Don't reinvent, learn from the leadership of others!
We've got 10 practical tips for diversifying organizational leadership (PDF). Each tip briefly tells the story of how one organization took advantage of diversity to become stronger, more representative of their community and better.
Dive a little deeper into some promising practices of organizations diversifying their leadership.
Download Diversity in Governance: A Toolkit for Nonprofit Boards (PDF) a comprehensive toolkit for you to use when working with boards on issues around diversity and governance.
Maybe you're interested in going even further, replicating DiverseCity onBoard (a matching service for boards and diverse candidates), or you just want to learn more about how it all works? We've created a replication website with resources, a toolkit and more. The site includes a free toolkit and answers the following questions:
How can I connect qualified members from under-represented communities to agencies, boards, commissions and nonprofits?
What can I learn from Maytree's DiverseCity onBoard program?
Where can I find up-to-date resources and sample tools?
Maybe you need more research?
We've compiled some research, newspaper articles and other resources that explore various facets of diversity in leadership. This is a new but growing area for exploration. You'll find research on why diversity matters and some specific research for business, nonprofits and governments.
Long live the conversation
Would it be useful to facilitate a conversation about diversity in leadership in your community or organization?
We've got a great starting point for you: Diversity Perspectives – A Manual for Leading Dialogue on Diversity in Leadership (PDF).
Find out more and watch some great leadership stories on the DiverseCity Toronto site. You can watch the growing series of videos on their own  or within the DiverseCity blog.
Get inspired with some DiverseCity stories
Alejandra Bravo, on DiverseCity School4Civics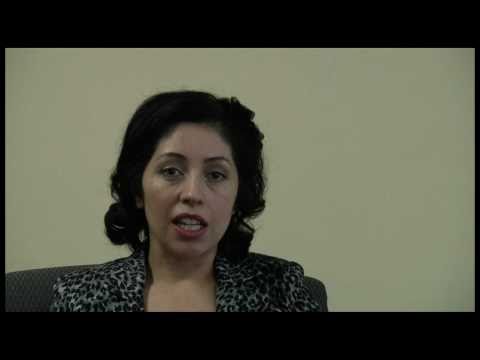 Tina Edan, on DiverseCity Voices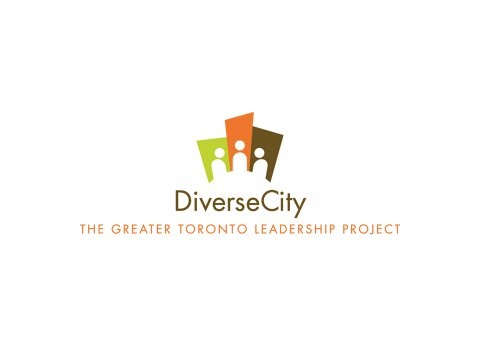 Cathy Winter, on DiverseCity onBoard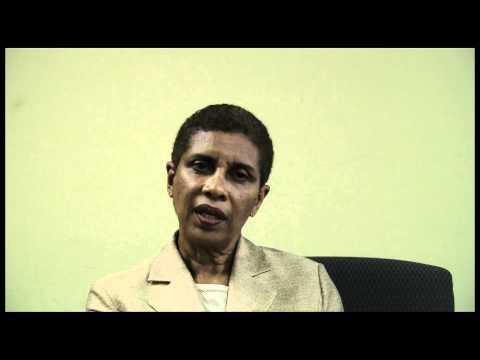 Related Links